Panoramaland RC&D
"Making Things Happen" is the motto and driving force behind the vision of the Panoramaland Resource Conservation and Development Council, the "RC&D".  Developed in 1993, the RC&D is a non-profit public/private partnership developed to engage local leaders through collaborative projects to solve local problems, improve local conditions, and promote the local economy. Enabling the people of South Central Utah to plan, develop and improve its social, economic and environmental conditions is the RC&D mission.
The RC&D selects and sponsors worthy programs and projects meeting the R&CD's vision and mission of forming community partnerships, engaging local citizens to improve, heighten, and support its well-being. Acting as a fiscal agent for projects the RC&D can provide administrative oversight, program direction, and technical support. In this make-it-happen style, the Council can gather input from the community to evaluate progress and improve and modify goals and objectives for the benefit of its citizens.
Through community involvement the RC&D and local leaders can interact with citizens to identify needs and develop and implement solutions together, making things happen. It is through participation that this collaborative community based approach is possible and successful. With that intent in mind, new partnerships can be formed with a common goal to solve local problems and improve local conditions.
The Utah Honor Flight is a non-profit project of Panoramaland RC&D.
Donations made to Utah Honor Flight are collected and processed by Panoramaland RC&D through their bank account and PayPal.  Panoramaland RC&D is fiscal agent for Utah Honor Flight, transactions are processed and collected on behalf of Utah Honor Flight by Panoramaland RC&D a non-profit 501(c)3. Transactions appearing on bank statements may appear as being processed by Panoramaland RC&D.  Upon request legal documentation is available to confirm the identity and relationship between the RC&D and Utah Honor Flight. Panoramaland RC&D holds the Charitable Solicitations Permit issued by the state of Utah.  For more information about Panoramaland RC&D please visit the website www.panoramalandrcd.org or contact the UHF Chairman, Mike Turner by phone at 435-272-0254 or by email mturner.uthonorflight@hotmail.com or Kay Monroe, RC&D Board Member & Treasurer, 435-201-4706 or by email panoramalandrcd@hotmail.com.
Panoramaland RC&D is a 501c(3) nonprofit organization.  Our EIN is 87-0506923. Your contribution is tax deductible to the extent allowed by law.  All funds remain the sole property of Panoramaland RC&D and the program of the Utah Honor Flight, which has exclusive legal control over the contributed assets.  No goods or services are provided in exchange for your generous financial donation.  100% of funds donated go to support the mission of the Utah Honor Flight.
Utah Honor Flight, Contact:



OFFICE: 1-435-272-0254
FAX: 1-435-363-3678
Mike Turner, HF Chairman, 1-435-272-0255  Email: mturner.uthonorflight@hotmail.com
Judy Lemmons: HF Committee  1-435-272-0256 or Email: lemmonsja@aol.com
Follow on KSL
                        UHF and Panoramaland RC&D would like to acknowledge the support                     of KSLTV and all their partners! Thank you!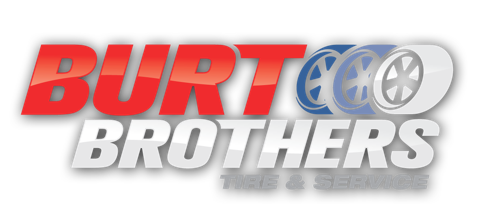 Follow the flights and stories on KSLTV! http://www.ksl.com/?sid=30380491&nid=303
RCDbrochure 2011 (pdf)
To navigate through the site please visit the pages to the left.
We would like to specially thank IdealLivingMedia.com for hosting this web site.