*Flights are contingent on public donations*
NEWS & UPDATES:
UHF and Panoramaland RC&D would like to acknowledge the support of KSLTV and all their partners! Thank you!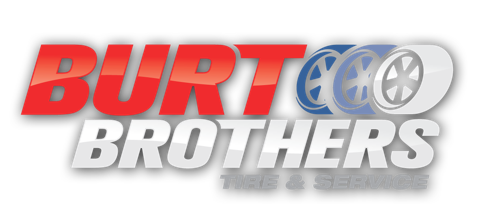 Follow the flights and stories on KSLTV! http://www.ksl.com/?sid=30380491&nid=303
Tweets about "#kslhonorflight "
Follow on KSL
Utah Honor Flight #1
October 30 – November 1, 2013
The inaugural Honor Flight of Utah trip was made possible through donations and a $10,000 grant from National Honor Flight.
ABC4 News Utah – Kim Johnson accompanied the Veterans on the trip and has documented the adventure of lifetime for some VIPs from "The Greatest Generation" !  A very heartfelt thank you to Kim and ABC4!!
http://www.4utah.com/story/kim-johnson-thank-you-vets-the-honor-is-all-ours/d/story/yu3jKszGtk6bup9umKxpTg
http://www.4utah.com/story/utah-wwii-veterans-get-star-studded-treatment-on-honor-flight/d/story/HPklrMb0yUueMf0s-EXMVQ
http://www.4utah.com/story/heros-welcome-for-utahs-first-honor-flight/d/story/SUqR-Q02bEu7JllyhaHR8g
http://www.4utah.com/story/utah-wwii-veterans-visit-memorial-built-in-their-honor/d/story/62FNKx8Os0Ow8YUNzLONGw
http://www.4utah.com/story/utahs-first-honor-flight-takes-veterans-to-memorials/d/story/tikdTEIx40CA3xwpizbE2w
——-
October 25, 2013
Honor Flights of Utah will be wheels up October 30th.  Two groups of Veterans will fly to D.C. via Southwest Airlines and have a dedicated motor coach.  On Oct 30, 2013 Team 1Alpha (40) will be departing SLC at 0705 (am) inbound to the Dulles Airport!    Team 1Bravo, (16), will depart the Las Vegas Airport at 0600 (am) also inbound to Dulles within 45 minutes of Main body.   (56) will then join up and enjoy three days of comradery, and all of their Memorials in the DC area to include the WWII Memorial, Korea Memorial, the Vietnam Wall, the Three servicemen, the Vietnam Women's memorial, Arlington National Cemetery, the Tomb of the Unknowns, the 101st Airborne Memorial, Iwo Jima, National Women's Memorial, Navy Memorial, the Grand Army of the Republic Memorial, the Quantico Marine Museum, Ft. McHenry, the Pentagon, the Air Force Memorial, and the Smithsonian Air & Space Museum.   Utah Honor Flight Committee, still very small and forming, is trying to acquire lodging the night before, October 29th at or near both airports to then motorcade to their respective terminals.   Both Teams will return to their respective Airports on Friday, November 1st a day ahead of Daylight savings times.   The 1Alpha team (main body) will be back at the Salt Lake Terminal at 1:45 on Friday, and the 1Bravo team will be back in Las Vegas at 5:00pm and hopefully back to St. George area around 7:30.  Local arrangements are being made, but any and all the additional help we can get is very welcome.
Since this is Honor Flights of Utah's maiden voyage much work needs to be in place by Spring.  We need all the help we can get, Panoramaland Resource Conservation & Development Council, (RC&D), is the 501c3-Non-Profit hosting this Statewide project in conjunction with the Utah Community Foundation, with a Project Perspective of identifying over 9,000 WWII Vets, 11,000 Korean Era, and 12,000 Vietnam Era Veterans in that sequence, that want to go and see their memorials, (at no expense to the Veterans), before it is too late.  The ongoing process may take years, and Volunteers to help here in Utah along with Guardians for the flights will be sorely needed. Our 50 meter target is to take these 32 Veterans escorted by 24 Guardians to the DC area and back for a quality experience.  The 100 Meter target is to organize at least two subcommittees in the State in or around SLC and St. George.  The end goal is to solicit, raise donations, sell whatever, and do whatever it takes quickly to rhythmically get all offer these heroes the best quality trip o that want to and can go on a trip. ~Dan Curtis, Flight Leader
WE NEED Veteran Applicants, Volunteers and Guardians!
The Program is recruiting Volunteers to become Board Members and assist with running the program.
EACH FLIGHT GOAL IS $15,000 – $20,000 to send 14-28 Veterans to D.C.

Future Flight: 3 Day/2Night. **Flights are subject to applicants, funding & volunteers**



**DONATIONS: THE PROGRAM IS RUN SOLELY ON DONATIONS FROM THE PUBLIC
 HONOR FLIGHT NETWORK HUB COMING TO UTAH
Providing Utah veterans a tour of honor
September 3, 2013, Richfield, UT – The Panoramaland Resource and Conservation Development and the Panoramaland Fund at the Community Foundation of Utah are pleased to announce that they are partnering to provide a unique experience for veterans: Honor Flight Network, a memorable, safe, and rewarding Tour of Honor of Washington DC.
Panoramaland Honor Flight of Utah, a the only local hub of the Honor Flight National program (http://www.honorflight.org), will transport Utah's veterans to Washington, D.C. on a three day trip to visit memorials dedicated to honor their service and sacrifices.  Top priority is given to America's most senior heroes — veterans of World War II and those with terminal illnesses who wish to visit their memorial. All men and women born in Utah serving stateside or overseas are eligible to participate through the Utah hub. The three-day trip generally includes visits to the WWII, Korean & Vietnam, Iwo Jima memorials, Arlington National Cemetery, the National Marine Museum at Quantico and Ft McHenry.
Through the end of 2012 Honor Flight has transported more than 98,500 veterans to Washington, D.C. to see their memorial. The program presently has 127 hubs in 41 states. This is the first such effort in Utah. It is being led by volunteer Dan Curtis, who has been involved with Honor Flights since 2008. "Our World War II vets are dying at a rate of just over 600 a day. Only 1.2 million veterans remain of the 16 million who served our nation. Most have never seen the beautiful memorial built in their honor on the Nation's Mall. There is no greater feeling that seeing the smiles – and tears – on these heroes faces, and to know we have given them a powerful and healing gift."
Each trip is estimated to cost $700.00 per person, provided solely through donations from the public.  The Vets are joined by leaders, medical staff and guardians who generally must cover their own expenses ($700).
For more information please join us to kick-off the opening of the Utah honor flight hub, Thursday September 12th , 6:00 pm, in Richfield, at the Sevier Valley Center 800 W. 200 S. Snow College Campus or visit  http://panoramalandrcd.org/.
Downloading this form requires Acrobat Reader. If you do not have Acrobat Reader, please click here to download this free software.
© Panoramaland RC&D 2013